Our future
Jaguar Land Rover is transforming today for tomorrow. Our vision is a world of sustainable, smart mobility: Destination Zero. We are driving towards a future of zero emissions, zero accidents and zero congestion.
To shape this new sustainable and smart world, we are investing in an electrified industrial footprint, every new Jaguar Land Rover model line will be electrified from 2020, giving our customers even more choice and creating cleaner, more connected cities.
In the last 10 years, we have halved the CO2 emitted per car across our vehicle range. We are closing the loop on our use of materials, ensuring that we minimise waste and get the most use, re-use and value out of the precious resources that help us to build every Jaguar and Land Rover product.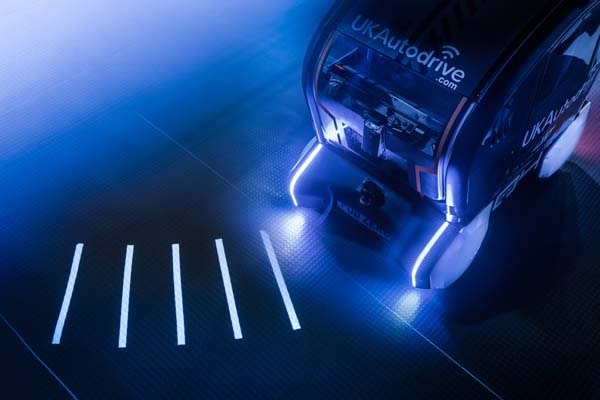 Innovation over the years
We have been automotive industry pioneers for more than six decades. Jaguar debuted in 1935 and Land Rover made its celebrated entrance in 1948.
From then until now, we have been at the forefront of technical innovation in all areas of vehicle development. Through our revolutionary technologies, performance and craftsmanship, we have pushed the boundaries of what the industry considers possible over and over again. Our efforts have led to some of the most iconic nameplates ever to grace the road.
1948
Land Rover Series 1 launched
1948
Jaguar XK120 launched – 120 standing for the top speed
1953
Jaguar C-type wins Le Mans
1958
Land Rover Series 2 is launched
1966
Jaguar XJ13 fitted with Jaguar's first V12 engine
1970
Range Rover first launched
1972
Iconic XJ saloon launched with V12 engine
1989
Land Rover Discovery launched to critical acclaim
1996
Jaguar develops revolutionary technology called 'adaptive cruise control'
2008
Under Tata Motors ownership, Jaguar and Land Rover merge
2011
50 years since the E-type, Jaguar previews the F-type
2013
Range Rover Sport unveiled at New York Motor Show
2015
Jaguar's first SUV, the F-PACE, is launched
2018
Jaguar I-PACE heralds the start of Jaguar Land Rover's electric revolution
2019
The new Defender is lauched
Inspiring tomorrow's engineers
A responsible business
Today, we are transforming for tomorrow. On our journey to zero emissions, zero accidents and zero congestion, we're working towards our vision of sustainable, smart mobility, making society safer and healthier and our environment cleaner.
To do that, we're innovating relentlessly. That includes moving from ICE to AGES, making way for autonomous, connected, electrified and shared cars, and meeting the demand for decarbonisation, better air quality, less waste and greater convenience.
So we're investing in an electrified industrial footprint, have already halved the CO2 emitted per car across our vehicle range and are closing the loop on our use of materials to minimise waste and maximise reuse and recycling.
Nurturing talent
We've engaged with more than 350,000 schoolchildren as part of our Inspiring Tomorrow's Engineers programme in 2017. Through interactive learning, team challenges and educational visits, we set out to capture and encourage their active and ongoing interest in engineering. By 2020 the programme will have engaged with two million young people, nurturing talent for our business and the wider automotive industry.
We also support and enable around 5,000 of our people to donate 100,000 hours annually to Jaguar Land Rover's science, technology, engineering and maths (STEM) education programmes in schools.
Armed forces
As a gold standard Armed Forces Covenant holder, Jaguar Land Rover has publicly pledged to become an employer of choice for service leavers. We are pleased to have welcomed over 850 ex-service personnel since 2014 and have a range of schemes to support them transitioning into our business.
We're also proud of our role as presenting partner of the Invictus Games in London (2014), Orlando (2016) and Toronto (2017), and Sydney (2018).